2

3
| | 1 | 2 | 3 | 4 | 5 | 6 | 7 | 8 | 9 | 10 | 11 | 12 | 13 | 14 | 15 | 16 | 17 | 18 | 19 | R | H | E |
| --- | --- | --- | --- | --- | --- | --- | --- | --- | --- | --- | --- | --- | --- | --- | --- | --- | --- | --- | --- | --- | --- | --- |
| Toronto | 0 | 1 | 0 | 0 | 0 | 1 | 0 | 0 | 0 | 0 | 0 | 0 | 0 | 0 | 0 | 0 | 0 | 0 | 0 | 2 | 12 | 0 |
| Boston | 0 | 0 | 0 | 0 | 0 | 0 | 0 | 0 | 2 | 0 | 0 | 0 | 0 | 0 | 0 | 0 | 0 | 0 | 1 | 3 | 11 | 2 |
W: H. Velázquez 3-1
L: C. Rowley 1-2
The Starter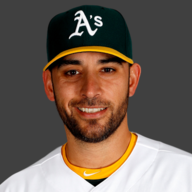 A
M. Estrada
7-8 | 7.0 IP | 0 (0) | 3 H | 3 BB | 3 K |
108 PC, B: 41, S: 67 | 5.00 ERA

A one-out single by Dustin Pedroia was erased by a well-timed double play in the 1st inning. It took Marco Estrada 15 pitches to get the first three outs of the game. He gave up a double and surrendered two walks in the 2nd which loaded the bases with two outs. Estrada escaped the jam with a ground ball, but he was trending in the wrong direction.
The first strikeout for the starter was the first out of the 3rd. Pedroia hit his second single of the game in the next at-bat. Estrada ended the inning by getting two fly balls. After three frames, he had thrown 59 pitches, but only 35 strikes. He was doing a good job of getting through the order and keeping Boston off the scoreboard.
Estrada gave up a walk in the 4th, but that was all. He struck out Vazquez to end the inning, which was Marco's second 'K' of the game. In the 5th, he recorded his first 1-2-3 inning. He really hit his stride late in the game. His location was outstanding, which was confounding the Boston hitters. No easy task.
The second out in the 6th was thanks to Richard Urena at shortstop. He fielded a slow grounder from Betts and made the throw to first base, beating the runner by a fraction of second. Estrada then struck out Ramirez, ending the inning. He retired the side in order for the second straight inning, and had sent seven straight hitters back to the dugout.
One more shutout inning for Estrada topped off his outing. He got three fly balls in the 7th, finishing his night after throwing 108 pitches. Marco pitched an excellent game. His fastball was going where he wanted it to and his changeup was fooling hitters regularly. It was definitely one of his best games of the season to date.
The Hitting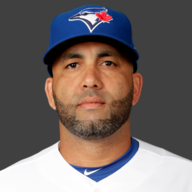 D-
Player
H-AB
R
RBI
BB
SO
2B-3B-HR
SB
AVG
OBP
Slug
S. Pearce
0-6
0
0
0
2
0-0-0
0
.253
.320
.439

R. López
0-2
0
0
0
2
0-0-0
0
.205
.311
.436
J. Donaldson
0-6
0
0
1
0
0-0-0
0
.254
.378
.519
M. Montero
0-1
0
0
0
0
0-0-0
0
.149
.229
.270
K. Morales
1-6
1
1
1
2
0-0-1
0
.246
.303
.459
R. Refsnyder
0-1
0
0
0
0
0-0-0
0
.171
.250
.224
J. Bautista
1-7
0
0
1
2
1-0-0
0
.205
.312
.375
K. Pillar
2-7
1
0
0
2
1-0-0
0
.255
.299
.405
D. Barney
3-4
0
0
0
1
1-0-0
0
.225
.263
.309
M. Saunders
1-1
0
0
0
0
0-0-0
0
.667
.667
.667
R. Goins
0-3
0
0
0
2
0-0-0
0
.228
.280
.339
T. Hernández
0-2
0
1
0
1
0-0-0
0
.222
.273
.333
J. Smoak
1-4
0
0
1
2
0-0-0
0
.283
.362
.562
L. Maile
0-4
0
0
0
4
0-0-0
0
.110
.148
.183
E. Carrera
2-4
0
0
0
0
0-0-0
0
.294
.368
.431
R. Ureña
1-7
0
0
0
3
0-0-0
1
.200
.385
.300
The first hit of the game for the Blue Jays was a double by Kevin Pillar. He hit it off the end of the bat down the first base line. It was his 34th double of the season and it came with one out in the 2nd inning. The next batter, Barney, picked up an infield hit, putting runners at the corners. Hernandez wasted no time, hitting the first fastball he saw into deep centre field for a sacrifice fly. Toronto had manufactured a run and were off to an early lead.
Jose Bautista started off the 4th inning by hitting a double into the right field corner. It was a good chance for the Blue Jays to score another run against Boston starter, Eduardo Rodriguez. After Pillar struck out, Barney hit another infield hit and there was an error at first base. That put runners at the corners. Toronto stranded both after Hernandez hit a fly ball and Maile struck out.
Starter Rodriguez missed his spot on a fastball to Kendrys Morales. His bat has not been forgiving lately. Leading off the 6th, he smashed the fastball to the top of the big wall in left field. It was the 27th homer of the year for Kendrys, not to mention his fifth on the current road trip. The Blue Jays had a 2-0 lead in the game. The way that Marco Estrada was pitching, he deserved a few more runs in support.
With one out in the 9th, Barney lined a double to left field against Craig Kimbrel. Darwin had a good game at the plate, going 3-4. If he could do that more often it would be a greater compliment to his excellent fielding. A walk was issued to Smoak, putting two runners on base. Kimbrel then shut the door on Toronto, striking out Maile and Urena.
When Bautista walked in four pitches to begin the 11th, Pillar sacrifice bunted him to second base. Michael Saunders was pinch hitting for Barney and got an infield single, which put runners at the corners. When Smoak hit a fly ball to centre field, Bautista tagged up but was thrown out at the plate by Bradley Jr. That couldn't have gone any worse.
In his first at-bat of the game, Carrera singled to lead off the 12th. A less than ideal bunt attempt from Urena resulted in a pop-up to the pitcher for the first out. After Pearce hit an infield fly ball, Donaldson grounded out to end the inning. Toronto couldn't get anything going after getting the leadoff runner on base.
To begin the 16th, Morales drew a walk from Blaine Boyer. A grounder by Bautista to third base ended up being a double play. A fly ball ended the frame, stranding yet another runner. The Blue Jays offense was stagnant as the Boston bullpen was shutting them down. There was a two-out rally in the 17th inning. Back-to-back singles by Carrera and Urena had runners on the corners. Urena stole second base, but Lopez struck out, ending another inning.
On the first called strike to Donaldson in the 18th, he was thrown out of the game. Josh took exception to a borderline call and the umpire didn't want to hear about it. Tempers were short after playing over five hours in the match. It put the team in a tough spot because all of their positional players were used up. Toronto ended up moving Raffy Lopez to third base defensively. Rob Refsnyder hit a ground ball and made it to first base on a throwing error by Nunez. The next batter, Bautista, struck out looking at an inside slider from Carson Smith. Boston caught Refsnyder trying to steal second base, and the top of the 18th was done.
Toronto set a new franchise record by striking out 23 times in the game. Not taking anything away from the Boston pitchers, but the game should have been won by the Jays on more than one occasion. They couldn't find a way to score a run in thirteen innings. It was a really lacklustre performance from the offense. A huge contrast from the amazing pitching they got from six out of seven pitchers for the team.
The Bullpen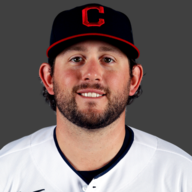 A-
| Player | IP | R | ER | H | BB | SO | PC (B-S) | ERA |
| --- | --- | --- | --- | --- | --- | --- | --- | --- |
| D. Leone (3-0) | 1.0 | 0 | 0 | 0 | 0 | 1 | 7 (2-5) | 2.66 |
| R. Osuna (3-4) | 1.0 | 2 | 2 | 2 | 1 | 1 | 29 (14-15) | 3.66 |
| T. Koehler (0-2) | 1.0 | 0 | 0 | 1 | 0 | 0 | 13 (3-10) | 2.70 |
| L. Santos (0-0) | 2.0 | 0 | 0 | 0 | 1 | 2 | 27 (10-17) | 1.69 |
| M. Dermody (2-0) | 3.0 | 0 | 0 | 2 | 0 | 3 | 38 (13-25) | 4.86 |
| C. Rowley (L, 1-2) | 3.0 | 1 | 1 | 3 | 0 | 2 | 35 (8-27) | 4.32 |
For the 8th inning, Dominic Leone was on the mound. He had a quick frame, needing only seven pitches to retire the lineup in order. He picked up one strikeout in a great inning of relief.
Roberto Osuna entered the game in a save situation. He began the inning by walking Benintendi. Next up was Betts, who hit a double into left field. After a couple of ground balls, both baserunners scored. The game was tied 2-2 and Osuna blew yet another save. Bogaerts hit an infield single to keep the inning alive, but Osuna picked up a strikeout to end the 9th. Simply a heartbreaker. After the excellent game by Estrada, it was all for naught when the closer blew his tenth save of the season. He leads the American League in blown saves by a considerable margin. Very disappointing outing for Osuna. The minus on the bullpen grade belongs to him.
Beginning extra innings for the Jays was Tom Koehler. The Blue Jays are leaders in the American League for extra-inning games, tonight's match was the eighteenth of the season. A grounder by Bradley Jr. was saved from reaching the outfield thanks to a great play by Barney, who got the out. Koehler had trouble getting the ball out of his glove on a weak ground ball, which put Nunez on first base. The reliever got the required outs to end the inning, much to the dismay of the Fenway crowd.
Luis Santos walked the leadoff batter with four pitches in the 11th. He got the next three outs, capped off by a strikeout of Bogaerts to end the inning. Santos got his pitches under control after having trouble with his command to start the 11th. He pitched a clean 12th frame, and picked up another strikeout when he fanned Bradley Jr. A good two innings of relief for Santos.
The 13th inning was started off with a single against Matt Dermody. A ground ball by Benintendi resulted in a force out at second base. Dermody picked up a strikeout of Mookie Betts for the second out. The inning was ended with a fly ball, as the Red Sox couldn't do anything with a leadoff single.
Dermody had a quick 14th frame, retiring the side in order and striking out Moreland in the process. When Dermody returned in the 15th, Nunez legged out an infield hit with one out. Pinch-hitter Sam Travis struck out on a well-placed fastball before a ground ball ended the frame. Matt looked very confident on the mound and got the job done in extra innings.
The last appearance for Chris Rowley was in a starting role on August 22nd against the Rays. The leadoff batter of the 16th, Mookie Betts, hit a ball off the monster in left field. Carrera played it perfectly off the wall, limiting Betts to a single. After a fly ball, Rowley got Boston to hit into a double play to end the frame. In the 17th inning, Rowley needed six pitches to get three outs. He looked very good on the mound through two innings and was keeping the team in the game.
When Rowley remained in the game for the 18th, he pitched another quick inning. He struck out Benintendi for the third out. Rowley faced the minimum number of batters through three innings. Not only that, but it took him only 27 pitches to do so. In the next frame, Mookie Betts hit a leadoff double. The next batter, Ramirez, hit a single which ended the game in the 19th inning. You can't fault Rowley for the loss. He pitched very well before surrendering only two hits.
Notable Hitters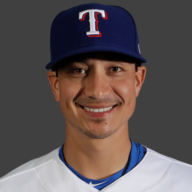 D. Barney
3-4 | 0 BB | 0 R | 1 2B | 0 3B | 0 HR | 1 K | 0 SB | AVG: .225, OBP: .263, Slug: .309
Had three hits in the game, more than any of his teammates. He also had a great game defensively, making some key plays at second base.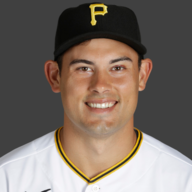 L. Maile
0-4 | 0 BB | 0 R | 0 2B | 0 3B | 0 HR | 4 K | 0 SB | AVG: .110, OBP: .148, Slug: .183
Horrible game at the plate. He struck out all four times he was up. He is currently being fitted for a giant golden sombrero.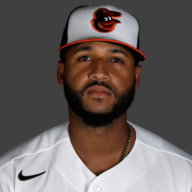 R. Ureña
1-7 | 0 BB | 0 R | 0 2B | 0 3B | 0 HR | 3 K | 1 SB | AVG: .200, OBP: .385, Slug: .300
Showed that he can play shortstop in the big leagues. He played excellent defence in the game.