0

4
| | 1 | 2 | 3 | 4 | 5 | 6 | 7 | 8 | 9 | R | H | E |
| --- | --- | --- | --- | --- | --- | --- | --- | --- | --- | --- | --- | --- |
| NY Yankees | 0 | 0 | 0 | 0 | 0 | 0 | 0 | 0 | 0 | 0 | 6 | 1 |
| Toronto | 0 | 1 | 1 | 1 | 0 | 0 | 1 | 0 | | 4 | 5 | 0 |
W: M. Estrada 5-7
L: S. Gray 6-7
The Starter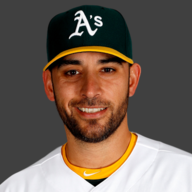 A
M. Estrada
W, 5-7 | 7.0 IP | 0 (0) | 5 H | 3 BB | 6 K |
110 PC, B: 43, S: 67 | 4.85 ERA

The Yankees had a couple of baserunners on in the 1st against Marco Estrada. Judge walked and Gregorius hit a double. Estrada prevented New York from scoring by striking out Sanchez to end the inning. He kept throwing strikes in the 2nd. He recorded strikeouts of Frazier and Ellsbury to start off the frame. Garrett Cooper hit a double in the inning, but was left stranded on a pop fly.
Aaron Judge picked up a ground-rule double with two outs in the 3rd inning. Once again, the Yankees stranded a runner when Gregorius hit a fly ball to centre field. Estrada really had his changeup working tonight and had everyone fooled the first couple of times through the order.
When Cooper singled and Torreyes walked with no outs in the 5th, the Yankees were threatening to get back into the game. Estrada buckled down, getting two fly balls and closing the inning by striking out Judge. It was Marco's sixth strikeout of the game, and he was really rolling along. Through five frames, he had thrown 82 pitches, allowing four hits and two walks.
In the 6th, Estrada gave up a single and a walk, but didn't allow the Yankees to do anymore damage. With a pitch count over 100, the starter was allowed to stay on in the 7th inning. He was being watched closely by the manager, as the bullpen was ready to go. Estrada only needed an economical ten pitches to get through the inning, which consisted of two fly balls and a grounder.
It was an excellent performance from Marco Estrada. It looks like he has put a rough stretch of starts behind him. He was effective against a potent Yankees offense and he was able to give the bullpen a much needed rest by giving the team an extended outing. He'll match up against the Rays in his next start.
The Hitting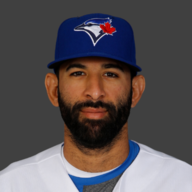 B+
Player
H-AB
R
RBI
BB
SO
2B-3B-HR
SB
AVG
OBP
Slug
J. Bautista
1-3
2
1
1
1
0-0-1
1
.216
.321
.395

R. Martin
0-3
0
0
1
2
0-0-0
0
.224
.355
.382
J. Donaldson
1-3
0
1
1
0
0-0-0
0
.254
.382
.488
J. Smoak
0-4
0
0
0
1
0-0-0
0
.293
.372
.578
S. Pearce
1-4
1
0
0
3
0-0-0
0
.267
.337
.462
E. Carrera
1-2
1
0
0
0
1-0-0
0
.304
.371
.456
R. Goins
0-2
0
1
1
1
0-0-0
0
.219
.276
.340
K. Pillar
1-3
0
1
0
1
0-0-0
0
.245
.296
.395
R. Refsnyder
0-3
0
0
0
0
0-0-0
0
.135
.237
.212
In the 2nd inning, Ezequiel Carrera came a couple of feet from hitting a solo home run. He had to settle for a double with one out in the frame. Ezequiel made good contact with a fastball from Yankees starter Sonny Gray. He would score on a fielder's choice grounder by Ryan Goins. There was a play at the plate but Carrera beat the throw. The Blue Jays struck first and had the lead 1-0 after two innings.
Toronto made Gray pay for walking Bautista with only one out in the 3rd. He advanced to second base on a wild pitch, then scored on a Donaldson single. When there was a throw to the plate, Donaldson made it to second base barely on a play that was reviewed by New York but to no avail.
The Blue Jays hitters didn't let up against Sonny Gray. Pearce picked up a single to lead off the 4th and was advanced on a sacrifice bunt by Carrera. After Goins drew a walk, Pillar came through with an RBI single. Unfortunately, the inning was cut short when Refsnyder hit into a double play. The lead was increased, however, and the home team had a 3-0 advantage.
With Gray out of the game and Chasen Shreve pitching in relief for the Yankees, Jose Bautista gave his team some insurance with a solo home run. It was his third homer in four games. He now has 19 on the season and he's hitting his power stride as of late. That was the last run for the Jays, but four was all they needed to pick up the win thanks to stellar pitching from Estrada.
The Bullpen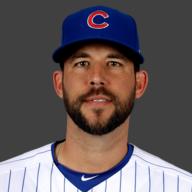 A-
| Player | IP | R | ER | H | BB | SO | PC (B-S) | ERA |
| --- | --- | --- | --- | --- | --- | --- | --- | --- |
| R. Tepera (6-1) | 1.0 | 0 | 0 | 1 | 0 | 1 | 19 (6-13) | 3.39 |
| R. Osuna (3-3) | 1.0 | 0 | 0 | 0 | 2 | 3 | 22 (9-13) | 3.33 |
Ryan Tepera was the first pitcher out of the bullpen for Toronto. He struck out Judge to start things off, but allowed Sanchez to single later in the frame. The inning was ended when Frazier grounded out. A good inning for Tepera, who held the lead and didn't let the Yankees get anything going.
With a four-run lead in the 9th, Roberto Osuna was looking to close out the game. He battled with Jacoby Ellsbury before walking him to begin the inning. Roberto made a good recovery to strike out Cooper with an 88 mph slider that had some nasty movement. Three pitches later, Headley was called out on strikes for the second out. Brett Gardner drew a walk, but it didn't matter because Aaron Hicks struck out to end the game. A couple of walks had the fans on edge, but Osuna took care of business.