5

1
| | 1 | 2 | 3 | 4 | 5 | 6 | 7 | 8 | 9 | R | H | E |
| --- | --- | --- | --- | --- | --- | --- | --- | --- | --- | --- | --- | --- |
| Toronto | 0 | 0 | 1 | 0 | 0 | 1 | 0 | 2 | 1 | 5 | 8 | 0 |
| Chi White Sox | 0 | 0 | 0 | 0 | 0 | 1 | 0 | 0 | 0 | 1 | 8 | 1 |
W: J. Happ 4-8
L: D. Holland 5-11
S: R. Osuna 3-2
The Starter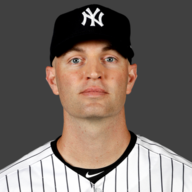 A+
J. Happ
W, 4-8 | 7.0 IP | 1 (1) | 6 H | 1 BB | 10 K |
104 PC, B: 39, S: 65 | 3.92 ERA

The leadoff hitter for Chicago, Tim Anderson, got on base in the 1st inning. Smoak couldn't make it to the bag in time on a close play, which resulted in an infield single. One out later, J.A. Happ walked Jose Abreu, putting two on base for the White Sox. When the next batter, Kevan Smith, singled, the Blue Jays were lucky that the third base coach held Anderson from scoring on the play. Toronto got a break when Happ recorded a strike out and a grounder to end the inning. The team managed to escape the inning with the bases loaded and only one out.
Happ had a clean 2nd inning, thanks to a strikeout and some great defensive plays by Donaldson at third base. A leadoff triple for Anderson was a bad way to start the 3rd for J.A. Luckily, a few grounders got him out of trouble. Once again Happ was able to recover in a tough situation to keep the White Sox off the board. He was in pretty good shape through 4.0 innings, having thrown 53 pitches and striking out three batters.
Still going strong in the 5th, Happ struck out a couple of White Sox. He was really accurate locating his pitches and was efficiently working his way through the game. He had retired nine straight before allowing a single to start off the 6th inning to third baseman Saladino. After striking out Abreu, a grounder by Smith hit Happ in the leg, which allowed him to reach first base. Later in the inning, Chicago scored a run on a single by Garcia. Happ missed his spot on a slider, leaving the ball hanging in the zone. He was able to pick up his seventh strikeout, getting Sanchez to end the inning. The damage was minimal, but the White Sox had narrowed the lead 2-1.
With a strong 7th inning, Happ took care of business by striking out the side. He picked up his tenth strikeout on his 104th pitch. It was a great outing for Happ, who put together quite the game. It was the third straight start with six plus innings for J.A.
The Hitting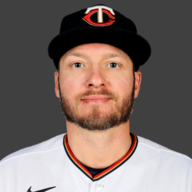 B+
Player
H-AB
R
RBI
BB
SO
2B-3B-HR
SB
AVG
OBP
Slug
J. Bautista
1-5
0
0
0
0
0-0-0
0
.216
.325
.381

J. Donaldson
1-3
2
1
2
1
0-0-1
0
.250
.373
.474
J. Smoak
2-4
0
1
1
0
1-0-0
0
.304
.382
.602
K. Morales
0-4
0
0
1
0
0-0-0
0
.250
.311
.448
S. Pearce
1-4
2
1
1
0
0-0-1
0
.268
.330
.473
E. Carrera
0-0
0
0
0
0
0-0-0
0
.299
.365
.445
K. Pillar
1-4
1
0
0
1
0-0-0
0
.246
.298
.400
R. Refsnyder
0-2
0
0
1
0
0-0-0
1
.143
.250
.238
M. Montero
0-3
0
0
0
0
0-0-0
0
.083
.214
.167
R. Martin
1-1
0
1
0
0
0-0-0
1
.228
.359
.386
D. Barney
1-4
0
0
0
1
0-0-0
0
.232
.281
.300
The Blue Jays had a couple of baserunners on in the 1st against Chicago starter Derek Holland, but the team couldn't get anything going with two outs. The next inning, newcomer Rob Refsnyder was hit by a pitch with one out in the 2nd. Refsnyder came to the Jays from the Yankees, and picked up his first hit for the team on July 30th against the Angels. Refsnyder ended up at third base after advancing on a grounder and a stolen base. Unfortunately, he was stranded when Barney struck out to end the inning.
When Josh Donaldson drew a walk in the 3rd, he came around to score when Smoak doubled to the gap in right-centre field. It was the second hit of the game for Smoak, who was having his way against Holland from the right side of the plate. It was the 74th RBI of the season for Smoak, which has him at fourth in the league. Smoak had a big lead on second base, and was picked off to end the 3rd inning.
Toronto hit a couple of singles in the 5th inning. Darwin Barney hit a one-out base hit to left field and Bautista had an infield single when the White Sox fielders made a bad decision on a ground ball. When Smoak was walked, the bases were loaded, but there were two outs. A ground ball from Morales ended the inning. The Blue Jays had stranded six runners on base already, but still had a narrow lead, 1-0.
To begin the 6th inning, Steve Pearce took a first-pitch 89 mph sinker from Holland and went deep to centre field. It was the eleventh home run for Pearce who continues to swing a hot bat. After Refsnyder walked, there was an error on a Montero grounder. Refsnyder tried to reach third base on the error, but was thrown out on the play. The Blue Jays could have had a rally on their hands, but instead the inning was cut short after a ground ball. However, Toronto added another run to their lead, which was 2-0 after six innings.
Steve Pearce had a good at-bat in the 8th against reliever Jake Petricka. He battled through nine pitches and came out on top, taking a leadoff walk. The hit-and-run was on when Pillar singled in the next at-bat. Pearce got to third base, and Pillar was almost thrown out at first when he turned the corner. Russell Martin hit an RBI single, and Pillar went to third base on the play. The Blue Jays then had runners at the corners for the second time in the inning. Pillar was able to score on a wild pitch from Petricka. There was some good base-running from Martin who made it to third base on the play. It took a pitching change to end the inning, but Toronto had tacked on two more runs for a 4-1 lead.
The first pitch that Josh Donaldson saw from Chris Beck was crushed to left-centre field for a home run. It was Donaldson's 13th home run of the season, as he is finally starting to get his power back. It was the third consecutive game with a home run for Josh. The Blue Jays hit into three ground ball outs to end the inning, but had increased the lead to 5-1 going into the bottom of the 9th. It was a good game at the plate for Toronto. They finally put up some runs for J.A. Happ to pick up a win.
The Bullpen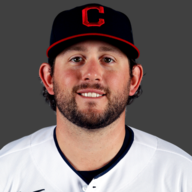 A-
| Player | IP | R | ER | H | BB | SO | PC (B-S) | ERA |
| --- | --- | --- | --- | --- | --- | --- | --- | --- |
| D. Leone (2-0) | 0.2 | 0 | 0 | 0 | 1 | 2 | 13 (5-8) | 2.59 |
| A. Loup (2-2) | 0.0 | 0 | 0 | 0 | 1 | 0 | 7 (4-3) | 4.62 |
| J. Biagini (3-8) | 0.1 | 0 | 0 | 2 | 0 | 1 | 16 (3-13) | 5.11 |
| R. Osuna (S, 3-2) | 1.0 | 0 | 0 | 0 | 0 | 1 | 11 (4-7) | 2.80 |
For the 8th inning, Dominic Leone took the mound. He has been putting in some quality work out of the bullpen for the Blue Jays lately. Saladino was taken down with three pitches for the first out of the inning. Leone then got Abreu to strike out on a nasty breaking ball. He looked a bit wild facing Kevan Smith, who ended up drawing a walk. That would be it for Leone, who was removed after pitching two thirds of an inning. Gibby wasn't taking any chances with his relievers late in the game.
Aaron Loup came into the game in the 8th to face lefty Nicky Delmonico. He ended up walking the batter, which ended his day. He was brought in for a situational match up, but couldn't get the job done.
Next up was Joe Biagini, who was trying to get the elusive final out in the 8th inning. He struck out Garcia to end the inning. He looked strong, and his fastball was close to 96 mph on the radar gun. He stayed in the game for the 9th, but gave up two singles to begin the inning. John Gibbons was having no more of it, and went back to the bullpen.
Roberto Osuna was on the bump in the 9th with two inherited baserunners. He got through the inning without any trouble, picking up a strikeout in the process. A really good inning for Osuna, who was looking to put a couple of blown saves behind him.
Notable Hitters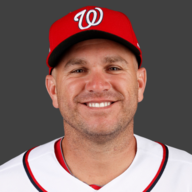 M. Montero
0-3 | 0 BB | 0 R | 0 2B | 0 3B | 0 HR | 0 K | 0 SB | AVG: .083, OBP: .214, Slug: .167
He had to leave the game in the 7th inning. Montero was fielding a rolling ground ball, and appeared to pull his groin. It was later diagnosed as a right-groin strain. There was no immediate information about how long he'll miss.