4

8
| | 1 | 2 | 3 | 4 | 5 | 6 | 7 | 8 | 9 | 10 | R | H | E |
| --- | --- | --- | --- | --- | --- | --- | --- | --- | --- | --- | --- | --- | --- |
| Oakland | 3 | 0 | 0 | 0 | 0 | 0 | 0 | 1 | 0 | 0 | 4 | 9 | 0 |
| Toronto | 1 | 0 | 0 | 0 | 1 | 1 | 0 | 0 | 1 | 4 | 8 | 10 | 0 |
W: R. Osuna 3-0
L: L. Hendriks 3-2
The Starter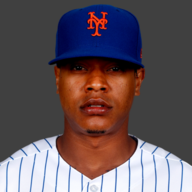 C
M. Stroman
9-5 | 4.2 IP | 3 (3) | 6 H | 6 BB | 4 K |
90 PC, B: 38, S: 52 | 3.08 ERA

In the 1st, Marcus Stroman's pitches were a bit off-target. A couple of walks and a single had the bases loaded with only one out. Ryon Healy picked up an RBI on a ground ball out, then Bruce Maxwell hit a single to drive in two more. Oakland had the lead, 3-0. A bit of a rough inning for Marcus, who now needed his offense to get him out of an early deficit.
Stroman got two quick outs in the 2nd, but then walked Joyce for the second time in the game. Marcus wasn't pleased with his release point, and was seen on the mound going through his mechanics. The next batter, Semien also drew a walk. Thankfully, Alonso hit a fly ball to end the inning. Not a typical outing to this point for Marcus, who had thrown 48 pitches through the first two frames.
Things started to click for Stroman in the 3rd inning. He struck out the first two batters before giving up a long single to Maxwell. The inning ended when Chapman lined out to Tulowitzki. The frame was more promising for Marcus – he looked a lot more comfortable on the mound.
Oakland picked up three singles against Stroman in the 4th inning. Thanks to Russell Martin catching Brugman stealing, no runs were scored. The next inning a leadoff walk of Khris Davis was erased when Stroman got Healy to hit into a double play.
There were a lot of frustrating pitches that were around the zone, but were called balls. In the 5th, when Marcus said something about a call, the home plate umpire threw out both Stroman and Martin. There were words between the players and the umpire a few times earlier in the game. Marcus Stroman absolutely lost it when he was thrown out of the game. He didn't appear to be doing anything overtly wrong when he was thrown out. The umpire, Will Little, had enough of the players arguing balls and strikes and went on a bit of a power trip. Overall, a bad day for Stroman on the mound.
The Hitting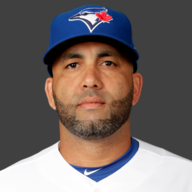 A
Player
H-AB
R
RBI
BB
SO
2B-3B-HR
SB
AVG
OBP
Slug
J. Bautista
1-5
1
0
0
1
1-0-0
0
.221
.332
.394

R. Martin
0-2
0
0
0
2
0-0-0
0
.217
.354
.374
M. Montero
0-2
1
0
1
0
0-0-0
0
.074
.194
.074
J. Donaldson
2-5
1
1
0
2
0-0-1
0
.242
.366
.437
J. Smoak
1-4
1
1
1
1
0-0-0
0
.297
.377
.588
K. Morales
2-4
3
2
1
1
0-0-2
0
.257
.314
.467
S. Pearce
1-5
1
4
0
1
0-0-1
0
.268
.320
.454
T. Tulowitzki
1-3
0
0
1
2
1-0-0
0
.250
.301
.379
E. Carrera
0-0
0
0
0
0
0-0-0
0
.297
.366
.436
R. Goins
0-0
0
0
0
0
0-0-0
0
.207
.262
.326
K. Pillar
1-4
0
0
0
1
1-0-0
0
.244
.294
.397
D. Barney
1-4
0
0
0
0
0-0-0
0
.217
.273
.272
With two outs in the 1st inning, Josh Donaldson took Sean Manaea deep to left-centre field for a solo home run. It was a changeup that hung on the inside part of the plate a bit too long. The same pitch got Russell Martin to strikeout earlier in the inning, but Donaldson made Manaea pay for leaving it up in the zone. It was Josh's first home run since July 5th.
Manaea settled down in the game, shutting the Blue Jays hitters down through three straight innings. He had retired 10 consecutive batters after the Donaldson home run. In the 4th, Manaea struck out the side as Toronto struggled to make any contact.
To lead off the 5th inning, Kendrys Morales hit a solo home run to centre field. After three Blue Jay ejections, perhaps the team was a bit fired up to put some runs on the board. Two outs later, Pillar hit a double to left field. Barney couldn't cash him in, but at least the team was finally getting some wood on the ball.
The hits kept coming for the Blue Jays against Manaea. The third time around in the order, the team started to get a feel for what he was throwing. Jose Bautista led the 6th off with a double to the wall in right-centre field. It was double number 17 of the season for Bautista. A looper to centre field dropped for Smoak, which scored a run. Toronto had clawed their way back into the game, which was now tied 3-3.
In the 7th, after Tulowitzki hit a ground rule double down the third base line, he was thrown out at home plate on a Barney single. Troy looked pretty slow getting around the bases, which is unfortunate since the run would have given Toronto the lead.
The Blue Jays tied the game up again, 4-4, thanks to the bat of Kendrys Morales. He hit his second home run of the game in the 9th inning, which went to dead centre field. Talk about clutch hitting the past two games for Morales. It was his 20th dinger of the season and he's really been feeling it lately. Tulowitzki followed with a walk, but then Pillar struck out on three pitches. Pillar can't seem to lay off anything. He's swinging early and often against every pitcher he faces.
Oakland reliever Liam Hendriks loaded the bases with three walks in the 10th inning. There were two outs when Steve Pearce stepped into the batter's box. He got Hendriks to fill the count, before he slammed a line drive home run to left field. It was a walk-off grand slam for Pearce, who ended the game with some flair. That made two straight games with walk-off home runs for Toronto, which is a franchise first. What a game.
The Bullpen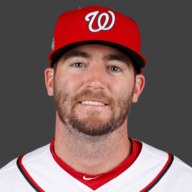 B-
| Player | IP | R | ER | H | BB | SO | PC (B-S) | ERA |
| --- | --- | --- | --- | --- | --- | --- | --- | --- |
| C. Smith (0-0) | 1.1 | 0 | 0 | 1 | 0 | 1 | 17 (6-11) | 0.00 |
| J. Smith (3-0) | 1.0 | 0 | 0 | 0 | 1 | 0 | 18 (5-13) | 3.38 |
| R. Tepera (5-1) | 1.0 | 1 | 1 | 2 | 1 | 2 | 19 (9-10) | 3.44 |
| A. Loup (2-2) | 1.0 | 0 | 0 | 0 | 0 | 1 | 14 (6-8) | 4.82 |
| R. Osuna (W, 3-0) | 1.0 | 0 | 0 | 0 | 0 | 1 | 15 (6-9) | 1.91 |
Chris Smith came in after Stroman was thrown out in the 5th. He struck out Matt Chapman to end the inning. Smith gave up a single to Rosales in the 6th, but thanks to a few ground balls and an excellent play by Smoak, he got out of the inning unscathed. Chris had a couple of good frames for the bullpen today.
For the 7th, the Blue Jays turned to Joe Smith. He walked Alonso to start things off, but a couple of liners and a fly ball got him out of the inning. He had a bit of trouble locating his pitches, but managed to get through the frame.
Next up was Ryan Tepera in the 8th inning. He gave up a one-out single to Jaycob Brugman, who advanced to second base on a wild pitch. After walking Lowrie, Tepera came back to strike out Joyce in three pitches. Semien hit a single to left field which cashed in a run, putting Oakland ahead, 4-3. Another wild pitch by Tepera put runners on second and third base. Finally, the inning was ended when Alonso struck out. Not the best outing for Tepera, who had a lot of control issues. He was seen talking to the trainer in the dugout, which might signal something more serious.
Aaron Loup got the ball in the 9th. He got three quick outs, including a strikeout of Khris Davis. Great inning for Loup.
Looking to preserve the tie game, Roberto Osuna pitched the 10th inning. He retired the side in order, including a strikeout. Jed Lowrie had objections to the home plate umpire's call, which added him to the list of players who weren't pleased with his rulings in the game.
The Manager

John Gibbons
He got thrown out in the 5th inning after much frustration about the strike zone. Marcus Stroman threw a lot of borderline pitches that weren't called strikes. Gibby let home plate umpire, Will Little, have a piece of his mind before he left the field.
It was the fourth time this season that John Gibbons has been thrown out. Shortly after, he would be joined by Marcus Stroman and Russell Martin. Pretty excessive by the umpire.
Notable Hitters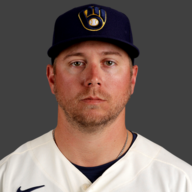 J. Smoak
1-4 | 1 BB | 1 R | 0 2B | 0 3B | 0 HR | 1 K | 0 SB | AVG: .297, OBP: .377, Slug: .588
He robbed Matt Joyce of a hit in the 6th inning. Smoak picked the ball out of the gap between first and second base and recorded the out.