6

7
| | 1 | 2 | 3 | 4 | 5 | 6 | 7 | 8 | 9 | R | H | E |
| --- | --- | --- | --- | --- | --- | --- | --- | --- | --- | --- | --- | --- |
| Tampa Bay | 0 | 0 | 2 | 1 | 0 | 0 | 0 | 3 | 0 | 6 | 8 | 2 |
| Toronto | 0 | 0 | 1 | 0 | 4 | 1 | 0 | 1 | | 7 | 10 | 1 |
W: J. Smith 3-0
L: J. Alvarado 0-1
S: R. Osuna 2-0
The Starter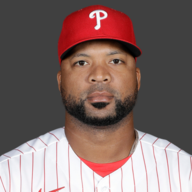 B+
F. Liriano
3-2 | 7.0 IP | 3 (2) | 5 H | 2 BB | 9 K |
100 PC, B: 40, S: 60 | 5.36 ERA

For tonight's game, Francisco Liriano was reunited with his favorite catcher, Russell Martin. He had a great first inning, striking out two Rays while retiring the side in order. To begin the 2nd, Liriano struck out Logan Morrison with three pitches. Steven Souza doubled to left-centre field in the next at-bat, but Liriano closed the inning with no damage.
In the 3rd, Tampa Bay had two on base after an error by Goins and a Bourjos single. Red hot Corey Dickerson cleared the bases with a triple to right-centre field. The error by Ryan Goins on a Featherston grounder proved costly, but Liriano recovered to end the inning.
The Rays were threatening again in the 4th inning when they loaded the bases with no outs. Liriano had walked two batters and allowed a bunt single to lead off the inning. He had lost his early-game form and had trouble registering strikes. A sacrifice fly scored a run for Tampa Bay, but that was all they would muster. Liriano regained his control and struck out Bourjos to end the inning.
After a 1-2-3 5th inning for Liriano, he came into the 6th throwing fire. He struck out the side in impressive fashion, fanning Souza, Smith and Robertson. The offense gave Liriano a bit of breathing room, which seemed to have an effect on his pitching. His slider proved puzzling to the Rays hitters. Remaining in the game for the 7th, Liriano had thrown only 87 pitches through the first 6.0 innings. He allowed a one-out single to Taylor Featherston, but struck out Dickerson to end the frame.
It was a good outing for Liriano. He went a full 7 innings, recording an impressive 9 strikeouts. He had a rough stretch through the 3rd and 4th innings, but made up for it by pitching well later in the game. He averaged 14.3 pitches/inning which is much more efficient than his season average of 19.2 prior to this one. The bullpen couldn't hold the game for Liriano, so he missed out on his 100th career win.
The Hitting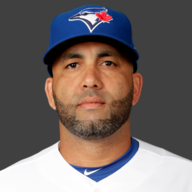 B-
Player
H-AB
R
RBI
BB
SO
2B-3B-HR
SB
AVG
OBP
Slug
K. Pillar
0-4
2
0
1
3
0-0-0
1
.257
.314
.420

J. Donaldson
0-3
0
0
2
2
0-0-0
0
.315
.419
.652
J. Bautista
2-4
1
1
1
1
1-0-0
0
.232
.348
.416
K. Morales
2-4
1
4
0
0
0-0-1
0
.254
.307
.470
J. Smoak
0-4
0
0
0
0
0-0-0
0
.293
.353
.586
T. Tulowitzki
0-4
0
0
0
0
0-0-0
0
.226
.280
.330
R. Martin
2-4
2
1
0
0
0-0-1
0
.227
.366
.394
D. Smith Jr.
3-4
0
0
0
1
0-0-0
1
.500
.556
.625
R. Goins
1-2
1
0
0
0
0-0-0
0
.208
.268
.326
Jake Odorizzi struggled with his command in the 1st inning. The Blue Jays had two runners on base after a walk and single from Donaldson and Morales. Nothing would come of it, as Smoak flyed out in foul territory to end the inning. One positive in the 1st was that Toronto had milked Odorizzi for 26 pitches.
Kevin Pillar found himself at third base after being walked in the 3rd inning. He stole second base and reached third after the throw from Derek Norris ended up in centre field. Pillar scored on a Morales ground ball.
The Blue Jays got the 5th inning started with a leadoff single by Ryan Goins. An error by Featherston put Pillar on base and allowed Goins to reach third base. Jose Bautista singled up the middle to cash in Goins. Kendrys Morales stepped to the plate and hit a deep home run to right-centre field. The three-run blast was measured at 464 feet and gave Toronto the lead, 5-3. The home run ended Odorizzi's outing. Up until the 5th, Odorizzi was having his way with Jays hitters.
In the 6th, the Blue Jay hitters stayed active against reliever Chase Whitley. Back-to-back singles by Martin and Smith led off the inning. The runners advanced to second and third base on a Goins sacrifice bunt. Kevin Pillar made a bit of a mistake, not running up the line on a wild pitch strikeout. Fortunately, Martin was able to score on the play.
The Blue Jays failed to capitalize on a leadoff double by Jose Bautista in the 7th inning, leaving him stranded at third base. The next inning, leadoff batter Russell Martin took reliever Jose Alvarado deep to center field for a solo home run. The homer regained the lead for the Blue Jays, who now led 8-7. The next batter Dwight Smith, legged out an infield single for his third hit of the game. Smith also stole third base in the inning, but was stranded on a Bautista strikeout.
There was a bit of everything on offense tonight for the Blue Jays. They did go through some frustrating stretches, but most importantly, were able to put up enough runs to get the win.
The Bullpen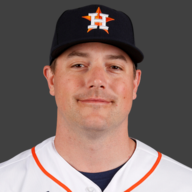 C-
| Player | IP | R | ER | H | BB | SO | PC (B-S) | ERA |
| --- | --- | --- | --- | --- | --- | --- | --- | --- |
| J. Smith (W, 3-0) | 1.0 | 3 | 3 | 3 | 1 | 1 | 23 (9-14) | 3.41 |
| R. Osuna (S, 2-0) | 1.0 | 0 | 0 | 0 | 0 | 1 | 21 (5-16) | 2.77 |
The first reliever of the night was Joe Smith, who had the top of the 8th. After he allowed a single to Evan Longoria, Logan Morrison hit a home run to right-centre field. The score was now only 6-5 for the Blue Jays. Smith had runners on first and third after a walk and a single. Catcher Derek Norris then hit a sacrifice fly to tie the game. It was a rare bad outing for Smith, who allowed three runs for only the second time this season.
Roberto Osuna took the mound in the 9th inning in a save situation. He pitched very well, retiring the side in order including a strikeout of Bourjos. Osuna picked up his 17th save of the season.
Notable Hitters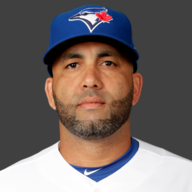 K. Morales
2-4 | 0 BB | 1 R | 0 2B | 0 3B | 1 HR | 0 K | 0 SB | AVG: .254, OBP: .307, Slug: .470
Morales came through big time in the game, picking up 4 RBIs. He hit a monster three-run home run in the 5th inning, measuring 464 feet.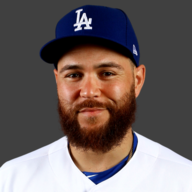 R. Martin
2-4 | 0 BB | 2 R | 0 2B | 0 3B | 1 HR | 0 K | 0 SB | AVG: .227, OBP: .366, Slug: .394
Martin came to life late in the game. In the 6th inning he hit a (long) single. In the 8th, Russell hit a game winning solo home run to centre field.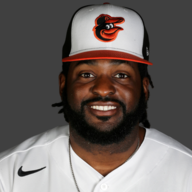 D. Smith Jr.
3-4 | 0 BB | 0 R | 0 2B | 0 3B | 0 HR | 1 K | 1 SB | AVG: .500, OBP: .556, Slug: .625
What a game for Dwight Smith Jr. He was recalled from Buffalo for tonight's game, and hadn't played for the Blue Jays since May 24.
Smith had three singles and a stolen base in the game.