2

4
| | 1 | 2 | 3 | 4 | 5 | 6 | 7 | 8 | 9 | R | H | E |
| --- | --- | --- | --- | --- | --- | --- | --- | --- | --- | --- | --- | --- |
| Toronto | 0 | 1 | 1 | 0 | 0 | 0 | 0 | 0 | 0 | 2 | 10 | 0 |
| Seattle | 0 | 0 | 1 | 0 | 0 | 0 | 2 | 1 | | 4 | 7 | 0 |
The Jays had this one within their reach, and then it all fell apart. Some offence would be nice. A left fielder would be ideal.
W: T. Cloyd 1-0
L: J. Biagini 1-5
S: E. Díaz 2-2
The Starter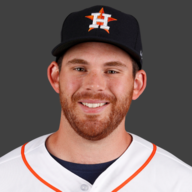 B-
J. Biagini
L, 1-5 | 7.0 IP | 3 (3) | 5 H | 2 BB | 5 K |
98 PC, B: 34, S: 64 | 3.38 ERA

Joe Biagini was really good for most of this game. His final line reads 7.0 IP, 3 ER, 5 K, 5 H, 2 BB. Biagini got off to a hot start, as he sat down the first seven Mariners that he faced. Jarrod Dyson ruined that in the 3rd, as he picked up a single, stole 2nd, advanced to 3rd on a wild pitch, and eventually scored. That was quite the sequence. Biagini rebounded nicely afterwards though, as he retired the next 10 batters that he faced. He looked every bit as good as Francisco Liriano, and for me, there really shouldn't be much of a debate as to which of the two should stay in the rotation.
The game finally got away from him in the 7th. Robinson Cano started the inning with a leadoff double (though Kevin Pillar almost threw him out at second). After Nelson Cruz popped out, Biagini issued a semi-intentional walk to Kyle Seager to set up the double play. Unfortunately, it didn't work, as Danny Valencia hit an RBI single (thanks, in part, to Ezequiel Carrera's noodle arm. I mean, at least hit the cutoff man. You're never going to get him at the plate). Mike Zunino followed that with a walk to load the bases, and Dyson came through with another RBI single (Pillar threw Valencia out at the plate to save a run). It was a rough ending to an otherwise solid outing.
There were some complaints about the way that John Gibbons handled that inning. I saw some suggestion that the bullpen should have been ready at the start of the inning, or at the very least, should have come in to face Valencia. I can't fault him all that much. Biagini entered the inning at only 70 pitches, and as mentioned, he had retired 10 in a row. There were no indications that the Mariners were about to jump on him. Although they made contact, none of it was particularly hard. A better throw from Carrera could have changed the complexion of the inning. At any rate, it was hard to pin too much of it on Gibbons' faith in his starter, who had been on a roll.
The Hitting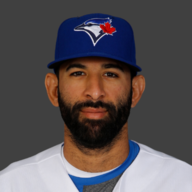 D
Player
H-AB
R
RBI
BB
SO
2B-3B-HR
SB
AVG
OBP
Slug
K. Pillar
1-5
0
0
0
1
0-0-0
0
.268
.326
.435

J. Donaldson
2-4
0
0
0
0
1-0-0
0
.311
.414
.676
J. Bautista
2-3
1
1
1
0
0-0-1
0
.234
.340
.423
K. Morales
1-4
0
0
0
2
0-0-0
0
.253
.306
.456
J. Smoak
1-3
0
0
1
1
0-0-0
0
.291
.356
.593
T. Tulowitzki
1-4
0
0
0
2
0-0-0
0
.250
.303
.370
R. Martin
0-3
1
0
1
2
0-0-0
0
.223
.369
.372
E. Carrera
2-4
0
0
0
1
0-0-0
0
.295
.360
.397
R. Goins
0-4
0
1
0
2
0-0-0
0
.212
.273
.336
The offence scuffled their way through this one. The only runs came courtesy of a Ryan Goins fielders' choice, and a Jose Bautista solo shot. That was pretty sad, given the chances that they had.
When you only score two runs, there must be some problems. Troy Tulowitzki had a bad night at the plate. He struck out a few times, and also grounded out with the bases loaded in the 1st. Then there was a costly baserunning gaffe in the 7th. With two outs, Pillar reached on a single. Josh Donaldson followed with a double, and Luis Rivera waved Pillar home. Rivera then thought better of it, but he threw up the stop sign too late, and Pillar was out easily at the plate. I've made my feelings about Rivera's decision-making pretty well known, so I won't harp on it tonight. Maybe it was really Pillar's fault for not picking up on the stop sign. Either way, these baserunning problems are frustrating.
There was a last-ditch effort in the 8th. Jose Bautista led off with a single. Kendrys Morales then struck out for the second time on the night. As a quick aside, it's probably past time for him to be moved out of the cleanup spot. The heir to that spot, Justin Smoak, put up a strong battle, but ultimately struck out as well. Tulowitzki finally broke through with a single, but Martin struck out to end the inning. So much for the rally.
The Bullpen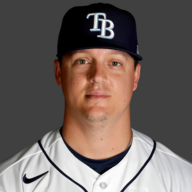 F
| Player | IP | R | ER | H | BB | SO | PC (B-S) | ERA |
| --- | --- | --- | --- | --- | --- | --- | --- | --- |
| A. Loup (2-0) | 0.2 | 1 | 1 | 2 | 1 | 0 | 13 (4-9) | 2.45 |
| D. Leone (1-0) | 0.1 | 0 | 0 | 0 | 0 | 1 | 6 (3-3) | 3.81 |
Aaron Loup started the relief effort in the 8th. Ben Gamel picked up a leadoff double. Guillermo Heredia then laid down a bunt, and Loup was able to throw Gamel out at 3rd. Donaldson made a great tag on the play. Cano grounded out, before Gibbons issued an intentional walk to Nelson Cruz. That plan didn't work out, as Kyle Seager hit an RBI single. That was it for Loup. He struggled against lefties, and it cost him. Consider that one more reason for Liriano to eventually transition to the bullpen. At the same time, it's important to remember that Loup came into this game having not allowed an earned run since May 20th – it wasn't as if his appearance was the equivalent of waking a white flag. Dominic Leone was brought in to finish off the inning. He struck out Valencia to end the frame. So that was fine.
But this game should have gone better. The offence should have done more, the defence should have done more, and the pitching left just a little more to be desired. The Jays won't make it back to .500 on this road trip.